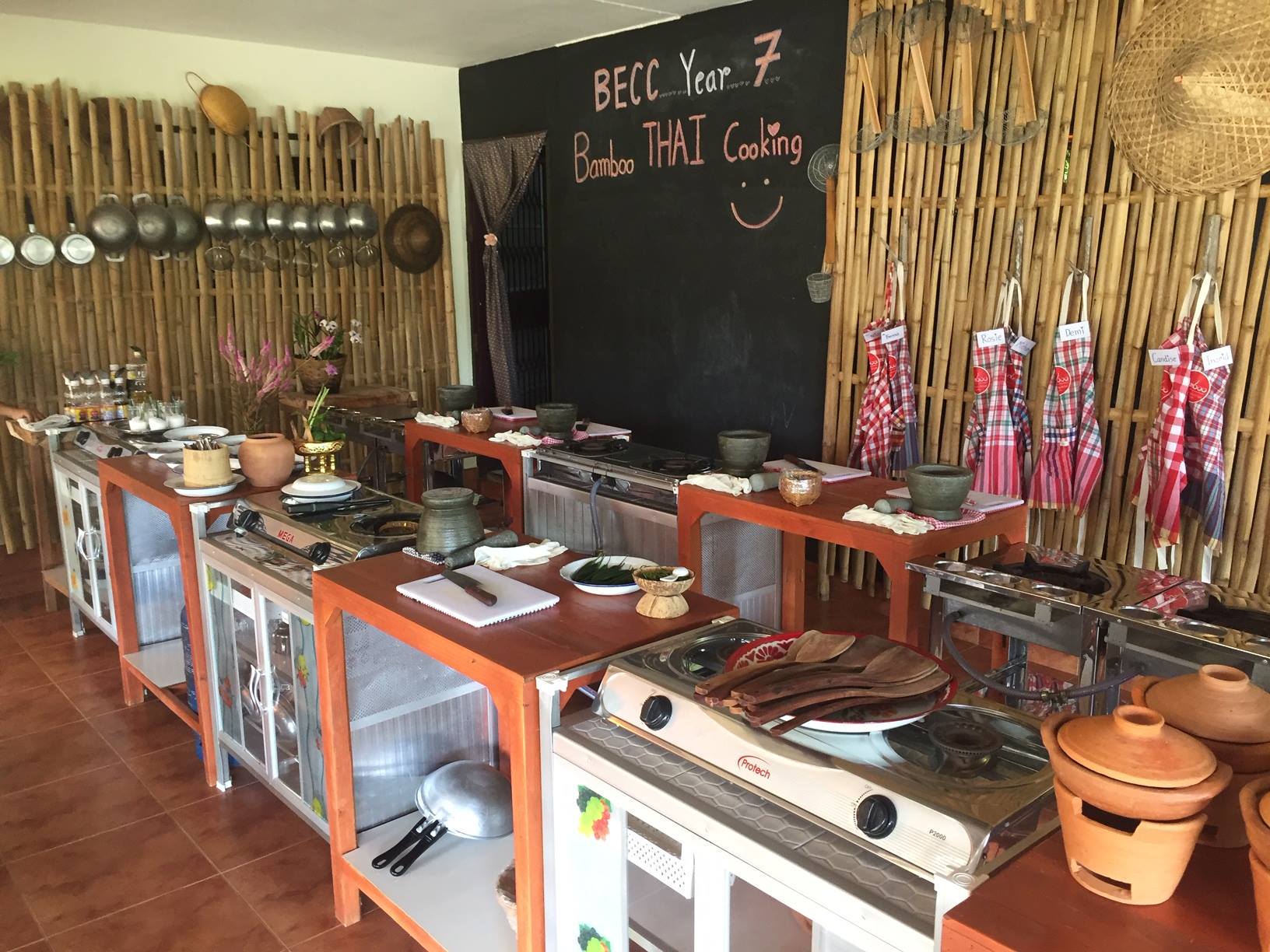 BECC Year 7 Thai Cooking Class
BECC Joins Bamboo Thai Cooking Class
On November 19th 2018, BECC year 7 students joined a Thai cooking class at Bamboo and learnt to make Green Curry, Stir Fry Chilli & Basil and Tom Kha Gai. Some of the students were vegetarian so learnt to make the dishes with mushroom and/or tofu.
It was a great experience for the students as most of them do not come from Thai heritage and learning about Thai ingredients and food was a new experience.
The students were given their own sets and Anya taught them how to make the food to their taste so they would not be over-whelmed by the new flavours.